Achieving real flexible manufacturing with Geek+ Smart Factory
Smart Factory system replaces traditional conveyor belt system with a new "island production mode" of AMR. Production capacity is almost double that of traditional production. This new smart and flexible production model can be easily implemented to manufacturing facilities worldwide, and customized to meet various production and industrial scenarios.
The system uses industrial IoT, 5G technology, edge computing and MES, being able to guide, initiate, respond, and report with real-time and accurate information. All AMRs are equipped with 3D vision technology which enables robots to autonomously work in various scenarios.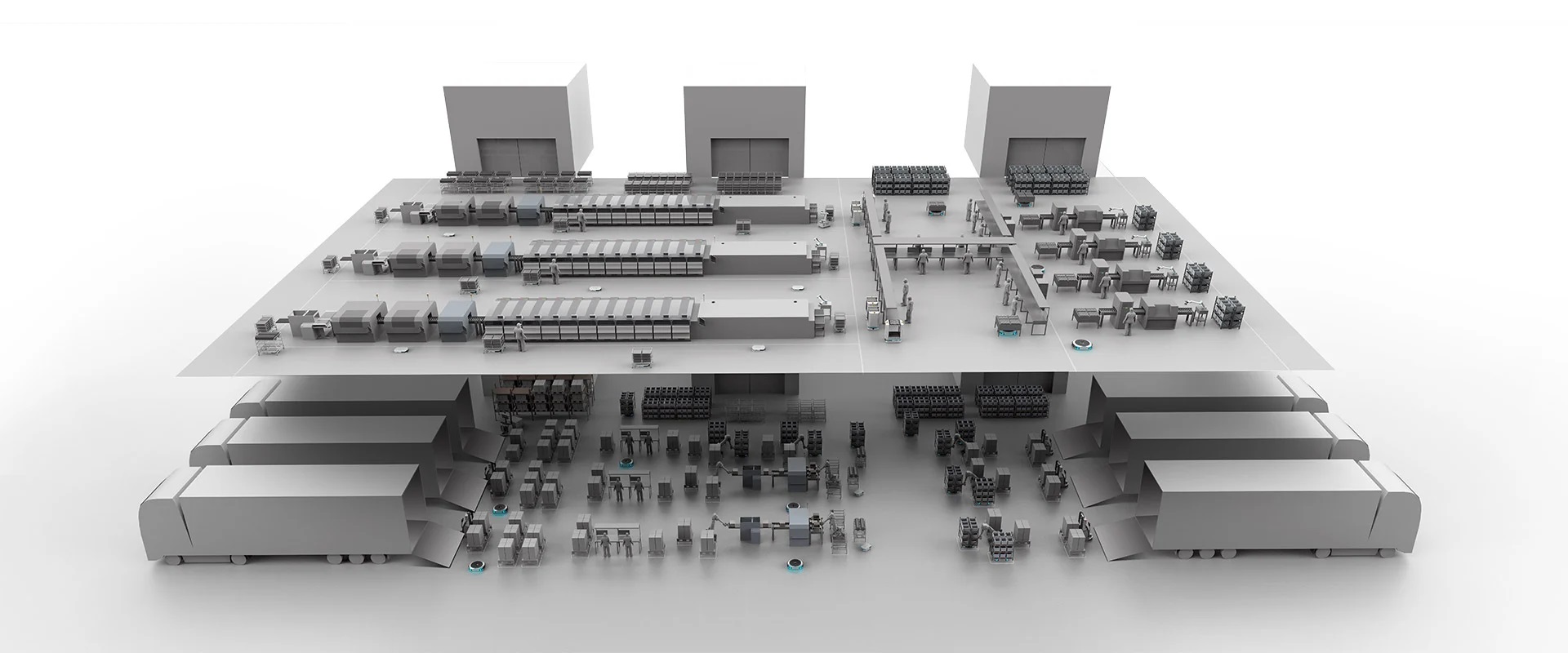 The world's first AMR smart factory with robots making robots
Nanjing Smart Factory uses Geek+ robots, AI algorithms and other automated solutions to manufacture new Geek+ robots.
Empowered by the Smart Factory system, Geek+ Nanjing factory guarantees more precise process control and higher accuracy with a straight-through rate for the final assembly exceeding 98%, and higher traceability of the whole process, which reduces overall management cost.
Increased single-shift production efficiency by 33%~67%
Improved product first-pass rate; first-pass rate of assembly exceeds 98%
Material traceability of 95% , reduces management costs, achieved multi-product co-line production
Managed rapid expansion and production changes by changing the system configuration and flexibly responding to bottleneck processes