Sorting System
With the rapid increase of express requirement driven by E-commerce industry, traditional labor sorting mode becomes more and more difficult to meet the sorting efficiency and accuracy, and also brings the problems such as high administrative cost and parcel damaged. However, the traditional sorting devices have poor flexibility and long period of investment return.
Introduction
The sorting robots could do fast automatic sorting through the cooperation with industrial code reading equipment , and send parcels to the corresponding shipment port. Parcel sorting system can schedule many robots together to achieve efficient and accurate sorting operation. Geek sorting system includes Geek sorting robots, steel platform, industrial code reading equipment and charging station.
Application Scope
Geek moving system could be applied in the sorting step of postal and express industry, meet the requirement of small and medium-sized parcel sorting.
Features
Fast and accurate parcel delivery
Flexible intelligent scheduling
Fast , stable positioning and walk
Advanced automatic charging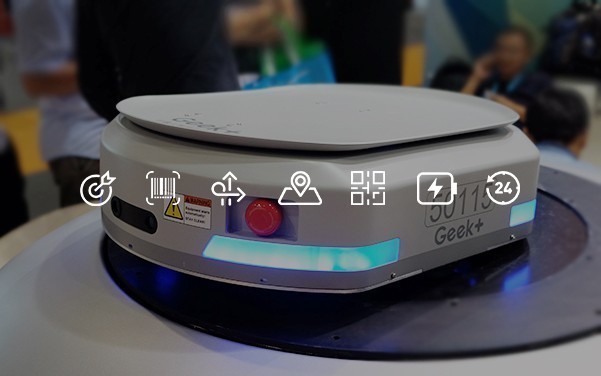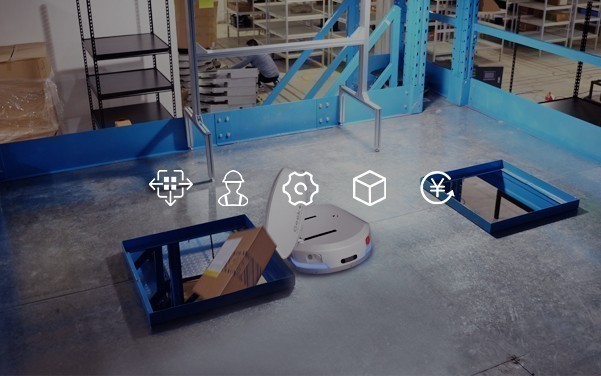 Benefits
Increased sorting efficiency, 10000-20000 unit/hour
Save 80% labor than traditional sorting work
Flexible robots arrangement according to business volume
Short-term Return on Investment within 12 month
Two-wheel differential drive
Two-wheel differential drive
Automatic charging,
support user-defined
Automatic charging,
support user-defined
24 hour operation,
support user-defined
24 hour operation,
support user-defined
Lithium-ion battery,
12Ah capacity
Lithium-ion battery,
12Ah capacity