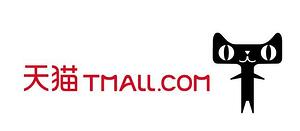 Alog, founded in 2004, is the biggest third-party e-commerce logistics supply chain enterprise. Alog operates Tmall.com supermarket warehouse which belongs to Alibaba. Alog provides advanced and comprehensive supply chain solution and one-step cross border e-commerce management service to the customers, which based on big data, foreign trade integrated services, e-commerce platforms, etc.
Geek+ help Alog operating robotic warehouse in Tianjin to achieve "goods to person" mission. The warehouse's square is 3000㎡, total robots number is 50, shelves number is 668. This warehouse is used for completing orders from Tmall, SKU is over 3000 which includes daily necessities, food, etc. Working model is order picking.
The whole system will be deployed within 3 months, each station's picking efficiency could be 300-400 units/hour, also running well in promotion activities such as 11.11.

■ Increased Productivity, a station can achieve 400-500 units /hour
■ Improve picking accuracy up to 99.99%
■ Reduce labor cost, robotic warehouse save 70% labor than before.
■ Optimize work flow to reduce human intervention.
■ Innovative product application, assist brand marketing effectively
For more details please contact us through the telephone or send email to [email protected]。
Posted on